February 27, 2019
How to Succed as an ClickBank Affiliate
How to Succed as an ClickBank Affiliate and Which Programs to Promote
One of the easiest ways to make money online is by selling other people's products. This practice is generally termed as affiliate marketing. Basically, you find a product online that's appealing and agree with the product owner to be paid commissions for every sale they get through you. If this is the first time you are reading about something like this you're probably thinking: How can I locate such products? And How do I get such products promoted effectively and make good cash while at it?
It's at this point ClickBank chimes in. It is an affiliate network, which is popular for housing myriads of digital products such as software, videos, and e-books. They're the middlemen between affiliates and product vendors.
How Does it Work ClickBank Affiliate ?
As a business affiliate, all you need to do is register for an account as a Clickbank affiliate and then begin searching their marketplace. The Clickbank marketplace showcases a list of available products from various partner vendors. Once you locate a great product ( we will go in depth into this in a bit ), you will get an " affiliate link " unique to you from Clickbank, that directs to the sales page of the vendor. Your only task will be to make buyers purchase the product through your unique link. You then get commissions for purchases that occur via your affiliate link.
How to Make Money as a Business Affiliate with ClickBank
Now, let's get down to good stuff. This is the breakdown of what will be covered to assist you in making money as a ClickBank affiliate.
Three main steps of Choosing the Right Product:
1. The Exploration Phase
2. The Identification Phase
3. Choosing a Product
ClickBank Affiliate
The Product
Before choosing a product you have to go to the ClickBank website and register as an affiliate if you haven't already done so. This process is very straightforward. After doing that, it's now time to start browsing and navigate the marketplace for a product.
1. The Exploration Phase
It is normally recommended that you select a category/niche that you know about or are familiar with and search for products in it. However, though this is a recommendable approach, it shouldn't be a starting point. Just go ahead and click the "magnifying glass" icon beside the search option without typing anything. This allows you to navigate through an aggregate products list from various categories or niches. You can utilize the " sort results" menu to arrange the results based on certainly varying criteria. For this purpose, we'll set it as "popularity". However, you can also sort through " Gravity" and navigate the products.
Clickbank affiliate product
For now, forget niches, categories and anything else. What needs to be done is the identification of the components of a great product. But what is the meaning of these terms? When a lot of business affiliates are banking good with a specific product or it is a product that has been proven it will have a high gravity. You might think that's easy right? Just sort via high gravity and choose any product out of those. Even though a lot of people might recommend that pattern, it has its challenges. A major one is high gravity =myraid of business affiliates = too much competition. This is not a bad thing but if you're just starting out it won't be ideal.
2. The Identification Phase
Browse through 15 -20 products of high gravity. Check out their ClickBank affiliate tools page and visit the items sales page. Take notice of how they offer their product to both you as a business affiliate and to their customers. You will start to notice certain patterns. These common patterns you see with the top offers are usually the reasons for how successful they are. We need to understand these attributes so they can be spotted in other products less competitive but have the ability to generate sales.
Attributes you may notice:
1. VSLs
A video sale page is a popular kind of sale page that has very good conversions due to their reliance on highly engaging, easily digestible videos.
You will notice that a lot of the top offers have specific pages that assist you in getting started to promote their offers quickly. They even often create templates, already made ads and contents for you. This projects the vendors concern about retaining and attracting affiliates.
3. Social Proof
Majority of the products will have reviews/testimonials or other kinds of social proof that reveal people benefiting and using that item successfully.
4, Strong Copy and Action Calls
If they utilize a sales agent with content, you most likely will realize how convincing it is and addictive it is to read on. They are story driven most times as well. The purchase icon will be very obvious with the entire page pulling your attention to it in order to make a purchase.
By now you should have a basic Idea on the features of a good product, by analyzing high gravity products in various categories. You should as well have an idea about what categories/niche you want to use. Now let's pick an offer to promote.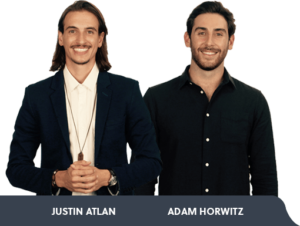 Here's a guideline:
Niche Interest
Huge interest/passion is a plus. This point is underestimated a lot. You'll be breathing, eating and drinking this niche/product for weeks or even months. Down the line, if it's successful, you may decide to focus on it to grow it. Having a solid interest in offer makes it very easy and gives you a drive if things get hard.
Gravity is not the Ultimate
Most times you will be recommended to pick an offer with a minimum gravity of 30+. But this isn't a rule of thumb. Products of 5 gravity can be promoted with good money gotten if the offer satisfies other aspects of this guideline.
Niche Problem Solution and " Wow" Factor
If your potential customers see this and think instantly " iv got to have this product", " how on earth have I been living independently of this?!", then you most likely have got a winner on your hands. It's also great to be interested/ knowledgeable in this niche so you can judge this point easily.
Awesome Sales Page
Convincing, clean and easy to finish checkout
Business Affiliate Support/Tools
Try to contact the seller for affiliate support. A great seller will be fast to respond to affiliate requests. This will make clear that they are interested in your services.
Conclusion
That's about it, remember to always pick a product that has its focus on a problem and offers the solution. Also, it's vital to state that the traffic you drive to your ClickBank affiliate link has to be targeted to ensure maximum sales. You can do this by using a squeeze page or funnel, where potential buyers are identified through a quick sign up or subscription and reached at later, by the information they provided. To find your business affiliate link just tap "promote" and put in your username. Click submit and your link will appear. Just copy it and paste it for your traffic and you're ready to start making some good cash!